20 years of construction analyzed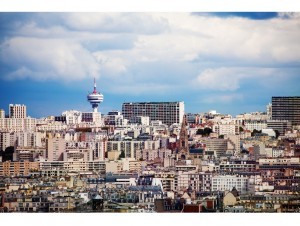 At a time when the revisions of the Master plan (Sdrife) and the SRHH (Regional housing and accommodation plan) are underway, the Paris Region Institute reveals, in a study, "twenty years of major changes" in housing construction, marked by "an increase in housing production, in competition with new uses and rising prices".
The study (available at the end of the article) analyzes the geography of construction, the nature of the housing produced, as well as the land resources mobilized. The authors thus shed light on the impact of new construction on the diversification of the housing stock and the challenges of developing an affordable offer, "questioning the capacity of the final park to accommodate Ile-de-France residents".
The objective of 70,000 annual housing units has been (lately) reached
In 2010, the legislator introduced an Ile-de-France objective of building 70,000 housing units per year in the Grand Paris law. What has happened since? In 2017, the objective was achieved and the construction dynamic in the Ile-de-France region is more vigorous than in the rest of the country. Construction is even more dynamic there than in London or new York, over the past twenty years. From 420,000 housing units built to nearly 660,000, construction progressed by half between the two decades. This augmentation "is accompanied by profound changes, in its geography as well as in the nature of the housing built"note the authors.
Growth is particularly marked in the inner suburbs, with levels sometimes doubled, major development projects, the transformation of former industrial areas and the completion of the operations of the first Anru program. So many major projects that contribute to the transformation of the inner suburbs. The outer suburbs are also on the move with its major development projects and renovating its neighborhoods from the 1960s and 70s.
Fewer individual houses, more urban renewal: betting on land sobriety "tenuous"
From 2011 to 2020, the construction of houses fell by 9% compared to the 2000s. The construction of apartments jumped by 78%. Consequence of this decline of the house compared to the collective: the average surface area of ​​new housing has lost 9 m².
You have 62% left to discover.