a carbon price "trajectory" back on the table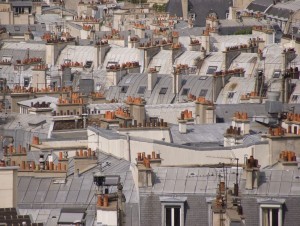 Should we reinstate a "credible trajectory" carbon price to enable France to finance its energy and climate strategy (Sfec)? In any case, this is the subject of a draft opinion submitted to the vote of the Economic, Social and Environmental Council (Cese) on February 15. The third constitutional assembly is reopening this dossier with a view to freeing up funding to reduce greenhouse gas emissions from the most polluting sectors of activity, of which construction is a part.
According to the Cese, which uses a figure from France Strategy, France would thus need 70 billion euros of additional investment each year by 2030, in particular to meet the major challenge of energy renovation of its built park. To find such a sum, the civil society advisory body therefore proposes 15 measures to achieve carbon neutrality by 2050. This is why it is recommended in particular to "to restore a credible trajectory" and "readable" at the carbon price set in France.
Sensitive subject
A sensitive subject on the social level when we remember the movement of yellow vests, initiated at the time by the increase in this famous carbon tax and its repercussions on fuel prices at the pump. The increase in the carbon component of fossil fuel taxation was subsequently frozen. "It's complicated politically"recognizes Julia Grimault, representative of the Institute for Climate Economics (I4CE) at the Cese and rapporteur for the opinion. "Our proposal is not the return of a carbon tax tomorrow, but to put this subject back on the table so that in the medium term it can be part of the mix of available tools."
The text tabled specifies that provision must be made for "accompanying measures to ensure the accessibility of households and VSEs (very small businesses) to low-carbon alternatives". Even if it takes "get out of dependence on fossils", "the primary goal is not to create an additional tax resource but to give a price signal", continues Julia Grimault. Another line of thought would be to strengthen climate-friendly investments at European level, by taking them outside the Maastricht regulatory perimeter on debt constraints, if necessary, and with a common loan.
The European Central Bank (ECB) could "offer differentiated interest rates for projects favorable to the transition", suggests the rapporteur. The opinion further suggests "put in place a financing obligation on equity only for new fossil fuel investments". Such a device, by weighing on the banks, would aggravate their risk-taking and could thus encourage them to no longer invest in new projects dedicated to fossil fuels. Finally, the Cese advises establishing a multi-annual program of public finances devoted to the ecological transition and which would be modeled on the energy and climate roadmaps.