Action Logement concludes a "difficult" year… but "full of results"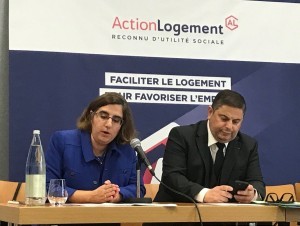 Marked by a difficult context for the entire housing sector, 2022 nevertheless "allowed the parity group to confirm its commitments". This is the message conveyed on February 2 by the management team ofHousing action – Bruno Arcadipane (Medef), chairman, Philippe Lengrand (CFDT), vice-chairman, and Nadia Bouyer, managing director.
The joint body, which collects the Peec (employers' contribution to the construction effort) and distributes it in the form of services to employees and loans and subsidies to social landlords, has "achieves all its goals", assure the leaders. Those of the five-year agreement, which has just ended, those brought within the framework of the Piv (voluntary investment plan), concluded with the State in the spring of 2019, and those it had assigned for the year 2022 .
Production and renovation of housing on the rise
You have 72% left to discover.