After an "exceptional" increase, the price of wood pellets "down sharply"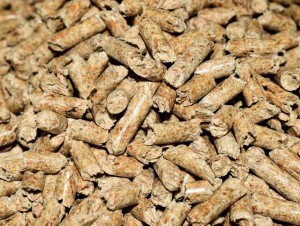 "Price decline continues for wood pellets" : this is the good news communicated by the professional organization Propellet. After a period of tight supply and an increase "exceptional" tariffs, the pellet is found today at a price level "reasonable", can we read in a press release issued on April 20, 2023 by the organization. And, if there are still disparities based on local stocks, these should disappear over time. This favorable development makes wood pellets, according to Propellet, "the most economical [des énergies de chauffage] among the existing solutions". Households using this heating method should take advantage of the spring of 2023 to supply themselves with pellets in anticipation of the next winter, Propellet also advises.
production capacity "keep growing"
As a reminder, strong tensions, and the specter of a shortagehad appeared at the beginning of the school year in September 2022. To the point that a energy check 'special pellet' was set up by the government. At the same time, the State specified support, through a specific call for projects (called "Biomass heat for theindustry wood"), the pellet production sector. "The production capacity of the French sector continues to grow to meet market demand"assures Propellet. "It relies on the 70 production plants spread throughout the territory. Three new factories were opened in 2022, for an additional production capacity of 270,000 tonnes of wood pellets. The same will be true in 2023 with three new factories."What can we hope to avoid further price tensions for winter 2023-2024?