AI and Video Surveillance at the Service of Companies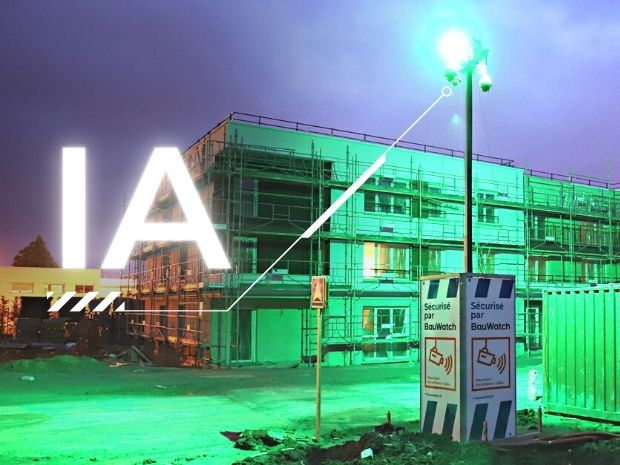 Video surveillance is undergoing a revolution thanks to artificial intelligence. In this article, we will discover how some companies are revolutionizing security and video surveillance with AI.
Today, security is more important than ever. Businesses of all sizes and in all industries need to take steps to protect their business from intruders and unforeseen incidents. The advent of artificial intelligence has revolutionized the field of security. Using sophisticated image recognition and machine learning algorithms, modern security systems can detect intruders and threats much faster and more accurately than ever before. The use of AI also enables continuous, real-time monitoring, ensuring constant security for businesses and organizations. Companies like BauWatch are at the forefront of this security revolution.
BauWatch has developed an all-in-one security solution that uses artificial intelligence to automatically detect intruders, with an alarm center whose professional teleoperators can intervene in real time if necessary.
The company has been active in the security market since 2009. It offers a complete service that includes a whole range of AI-equipped CCTV towers, an alarm center and technicians to ensure delivery, installation, setup and recovery.
BauWatch's AI-powered CCTV tower, called "GreenLight", uses image recognition and machine learning algorithms to automatically detect intruders and suspicious movement. The images captured are sent in real time to the company's alarm centre, where professional teleoperators can intervene immediately if necessary. The CCTV tower is equipped with loudspeakers that allow operators to speak directly with intruders. In addition, it has two green light projectors (optimized for video surveillance) that illuminate sites at night.
CCTV towers are so-called "temporary" security solutions that can be used in various contexts such as construction sites, infrastructure sites or temporary events. However, they are also ideal for long-term projects such as wind or solar farms or warehouses. The adaptability of these surveillance towers makes them ideal for construction sites, as they can be easily moved or repositioned by crane to meet changing site requirements.
One of the peculiarities of BauWatch is that the company designs its own security solutions and codes artificial intelligence. In addition, it has been listening to feedback from professionals for 12 years to constantly improve its products and adapt them to the specific needs of its customers. The company is therefore able to offer personalized security solutions adapted to the needs of each company.
"At BauWatch, we believe that security is one of the most important issues for businesses today. That's why we've developed a comprehensive, scalable, state-of-the-art security solution that offers peace of mind to our customers," says security expert BauWatch. "We understand that every business has unique security needs, which is why we work closely with our customers to understand their requirements and provide custom solutions tailored to their specific needs."
In short, BauWatch offers an all-in-one security solution that uses artificial intelligence to automatically detect intruders. With its own professional alarm centre, BauWatch offers a personalized service adapted to the specific needs of each company. If you are looking for a complete and tailor-made security solution, BauWatch is a trusted partner that will help you protect your business and its projects.