Back to school postponed for a school of architecture in Normandy, which lacks resources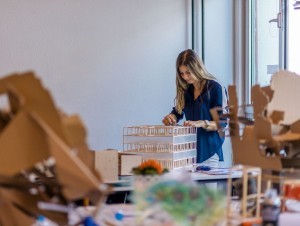 She says she lacks resources and personnel. The National School of Architecture of
Normandy
(Ensan) announced that it has postponed the start of the academic year for the second semester, which was due to take place on January 30, 2023."
As a matter of urgency, the management and the pedagogical and scientific council were forced to postpone the start of the spring semester by at least one week due to a lack of staff available to ensure pedagogical registrations and the allocation of teaching rooms.
", say the elected representatives of the teachers of the school in a press release.
A chronically understaffed school
The causes are "both cyclical and structural", they explain. For 13 months, the school has been operating without a manager and regularly finds itself understaffed. A situation due to the non-replacement of agents because of "the lack of responsiveness of the Ministry of Culture (in charge of Ensa)", points out the press release. The establishment denounces a "work overload"for the officers present, who would have provoked"unprecedented stress" and generated sick leave for overwork. "Despite the warnings issued by staff representatives to the management of Ensa and the Ministry of Culture, the situation continued to deteriorate until the rupture, and the postponement until further notice of teaching activities at Ensa Normandy", can we read in the text.
"The school's employment ceiling is clearly too low in view of the numerous teaching and research missions carried out within the establishment.", consider the elected representatives of the teachers. To this are added financial problems. The establishment has a budget deficit of 680,000 euros and considers that the budgetary allocation allocated to it by the Ministry of Culture is insufficient. The government pays 8,500 euros per year and per student at the Normandy school, against "10,550 euros on average at university and 15,500 euros in preparatory classes for the Grandes Ecoles", are offended by the editors of the press release. According to them, this lack of means "reflects well the impoverishment of the twenty ENSAs across France".
Several alerts have been issued since 2020, followed by strikes. The ministry would have only provided as a response the financing of two fixed-term contracts of 6 months and 12 months, which the school judges "precarious". To respond to these multiple crises, a general meeting must take place on February 6, 2023 at 9:30 a.m.