Bercy is revamping the one-stop shop dedicated to business formalities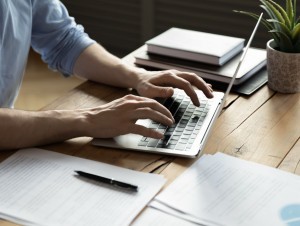 Admittedly, this service supposed to simplify the administrative procedures for professionals has already recorded around 266,000 formalities since its opening, including more precisely 145,000 business creations, 85,000 modifications and 36,000 cessations of activity. It wasn't always so simple, however.
"While the creation of businesses takes place under good conditions, the methods of modification and termination may have encountered malfunctions. The Government has therefore taken targeted measures to ensure that these difficulties do not affect economic activity"recognizes the Ministry of the Economy.
Improved lead times and return of paper
File processing times have notably been improved thanks to "computer work"now allowing more than half of creations to be processed "in less than a week". Bercy also ensures that the formalities which had accumulated in January have been "fully absorbed" by service.
At the same time, the Administration again temporarily authorized the use of paper for certain formalities. The paper file, which represented the majority of administrative procedures before the entry into service of the dematerialized one-stop shop, has thus again become complementary to the latter, so as not to harm certain users. A new method of processing files will also be proposed in the coming days.
New treatment modality
"As of Monday, February 20, 2023, with the assistance of the clerks of the commercial courts, the formalities of modification and cessation including an entry in the trade and companies register (in particular the modifications / cessations of commercial, craft, agricultural companies) can be carried out online on the platform www.infogreffe.fruntil next June 30″, announces the ministry. Which estimates that this new service could concern 15% of all formalities at the counter.
The termination and modification procedures will also soon be accessible on the latter, and the executive undertakes to carry out "significant work to monitor and strengthen customer satisfaction and the user journey". As a reminder, all these formalities involve many players, from consular networks to social and tax bodies, including court registries and even INSEE (National Institute of Statistics and Economic Studies).
Finally, professionals with a question or encountering a problem are invited to call the Inpi switchboard (National Institute of Industrial Property, the operator of the website on behalf of the State) at 01.56.65.89.98.