Cerema strengthens its overseas presence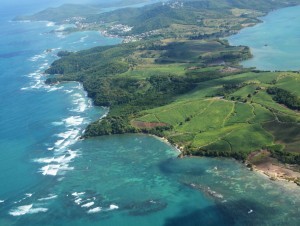 The Center for Studies and Expertise on Risks, the Environment, Mobility and Planning (Cerema) announces that it will strengthen its presence in overseas territories by creating the Overseas Territorial Department. Thus, the Overseas delegation of Cerema has become since January 1, 2023 a territorial department in its own right. The latter wants to support overseas territories in their transitions.
Based in Mayotte, Reunion and Guyana, the management is led by Séverine Bès de Berc. At Cerema since 2019, she knows the overseas territories well, in particular Guadeloupe where she specialized in natural risks for the Desk of geological and mining research in the 2000s."In the continuity of the actions carried out following the passage of the Fiona storm in Guadeloupe, or the installation of an emergency bridge at Dzoumogné in Mayotte, Cerema is particularly involved with overseas communities to support them in their project for adaptation to climate change in the various cross-cutting areas that fall within its remit, ranging from territorial development to the coast, including the environment, construction, mobility and infrastructure", the study center said in a statement."Closer to the territories, thanks to this new territorial department, Cerema benefits from historical knowledge of local issues, challenges and contexts in Overseas France."
The territorial department provides assistance to some twenty projects in Overseas France, in particular the project for lanes reserved for buses in the motorway network on Reunion Island, and that of the reconstruction of the bridge over the Dumbéa, in New Caledonia.