Christophe Béchu offers an alternative to the "right to a hectare"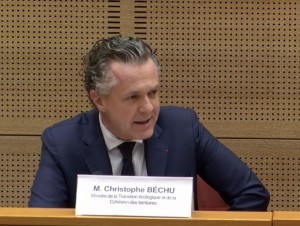 While the senatorial bill to improve the system surrounding the principle of zero net artificialisation, the government is refining its position – and its proposals. Minister Christophe Béchu had the opportunity to reveal some of its principles during a hearing before the Senate delegation to local authorities on 9 February.
Presented last December, the Zan bill aims to "repair the inconsistencies of current law"without calling into question the main objectives, namely the sobriety right away, and net zero by 2050. In particular, it introduces a "right to the hectare" for rural municipalities, a sort of safety net guaranteeing each mayor the right to artificialise in the coming decade, even if in the previous decade no land had been urbanised.
Some provisions are already consensual
You have 64% left to discover.