Combining energy renovation and heritage preservation: where do we stand?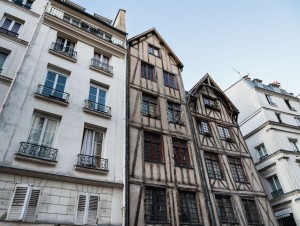 Can we combine efficient energy rehabilitation and preservation of heritage buildings? It is in an attempt to answer this question that the Effinergie collective launched its experimental label Effinergie Patrimoine in January 2020, with the financial support of theAdeme (Ecological Transition Agency) and the Ministry of Ecological Transition and Territorial Cohesion, as well as with the technical support of the Ministry of Culture.
The objective was then to promote projects that manage to combine the two challenges because, according to the association, the achievement of the decarbonization objectives by 2050 – which, in the building sector, result in the achievement of the BBC level (low-consumption building) on ​​average over the entire portfolio – will only be possible by integrating the renovation of heritage sites. Three years later, Effinergie presents the results of this approach.