Emmanuel Macron again promises "a major restoration project" for schools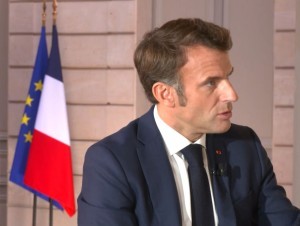 Rather unconvinced, one of the participants in the interview asked the Head of State if he could quote "a great measure for the next four years". Yes, he has a flagship measure, he assured. And it consists of "a major ecological restoration project for our schools". An idea that he had already put forward in November 2022, notably during the 24 Hours of Buildingorganized by the FFB. And who can echo to the large-scale Marseille plan, where the renovation of schools was made a priority.
"Work for the construction industry"
This "big project" is considered necessary by the President of the Republic who shares the observation that "too many schools (…) are thermal sieves, where children freeze them and then get too hot. They need to be renovated". To carry it out, Emmanuel Macron promises to "put the financing to support the municipalities which cannot do it alone". "It's a great public project"he enthused, who "will give work to the construction industry" And "helping the communities".
Renovation but also revegetation of schoolyards will be on the program, according to Emmanuel Macron. With a double advantage since "this will reduce greenhouse gas emissions and our children will work in good conditions"he argued, and it is also "a great way to have wells of freshness in the heart of our cities and to educate our children from the start about the environment".