Emmanuel Macron wants to launch negotiations for a "new pact for life at work"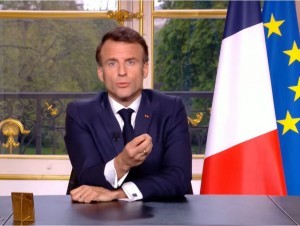 Open negotiations on several major work-related issues,
"without any limits or taboos"
: this is the promise made by the President of the Republic,
Emmanuel Macron
, this April 17, 2023, during an address to the nation. He was speaking following the validation by the Constitutional Council, a few days earlier, of the essentials of the pension reform.
"I offered to receive the employers' organizations and trade unions, starting tomorrow [mardi] morning, for those who are ready for it, […] in order to open a whole series of negotiations on essential subjects"
he said, citing the improvement of employee incomes, the progression of careers, the sharing of wealth, the improvement of working conditions and the treatment of professional wear and tear, the employment of seniors and help with conversion.
"This new work life pact will be built in the weeks and months to come"
in the form of negotiations, in order to reach these agreements
"concrete"
at national and local levels.
The President also reconsidered his desire to reform vocational high schools, so that the
be directed towards qualifying training or employment.
Finally, the Head of State, convinced that it is through reindustrialization that will be
, insisted on his green planning project. An effort that should make it possible to develop
.