Engie launched in the race for decarbonization with its laboratory dedicated to hydrogen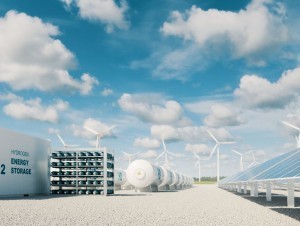 In the race for energetic transitionTHE renewable energiesand in particular the biogas, are an essential step. Among the competitors, Engie relies on its "Crigen" Research & Development laboratory, based in Stains (Seine-Saint-Denis), to advance its pawns on the chessboard of "green" molecules. A division of the site, called "H2 Factory", is particularly dedicated to renewable hydrogen.
The energy company thus has a platform of test resources of some 3,000 square meters, which covers the entire hydrogen value chain. From its production to its use, including its storage and compression, the gas is sifted through in order to consider all its possible applications: production of electricity, industry, transport and buildings. While most of the uses of hydrogen are indeed concentrated on the first three sectors of activity, the fourth is not to be outdone and is also the subject of specific tests.
The Lab Crigen teams work in particular on
You have 80% left to discover.