Ensa Normandie will receive financial aid from the State for its energy renovation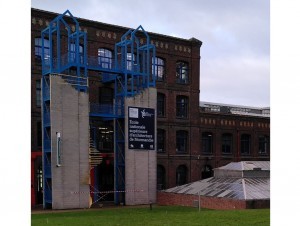 The National School of Architecture (Ensa) in Normandy will soon be able to launch energy renovation works. The establishment is the winner of the "Resilience 2" call for projects, launched by the State Real Estate Department in October 2022. Three projects, worth 867,000 euros, were selected, that of the insulation and replacement of the windows of the Palomar gallery, located on the second floor of the building, that of the replacement of the exterior joinery of the large hall, as well as that of the implementation of a technical management of the building. The latter will serve
to supervise and control the system of heating and ventilation, ensuring that they operate in the most efficient and economical way
", the school said in a statement.
Good news, as the establishment is shaken by a serious crisis. Students, teachers and administrative staff alert since the beginning of 2023 on the cruel lack of personnel and financial means.
One thousand files selected
The "Resilience 2" call for projects is part of the energy sobriety, aimed at reducing greenhouse gas emissions from public buildings in France. In total, of the 5,600 files submitted, 1,000 were accepted, including that of Ensa Normandy. "This state energy sobriety plan aims, through collective mobilization, to reduce our energy consumption by 10% by 2024.", explains the school, which recalls having already received aid of 6.6 million euros as part of the government's recovery plan.