equipment manufacturers face the challenge of decarbonization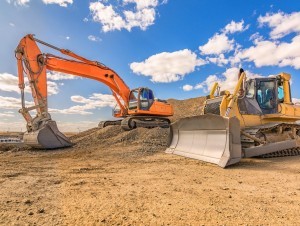 How can we involve all construction players in the ecological and energy transition, including equipment manufacturers? This is the question that a round table organized by the main professional federations of the sector tried to answer for the 2024 edition of the show. Intermatdedicated to solutions for building and public works, and whose red thread will be decarbonization.
A year before the event, the challenge remains daunting for a sector that captures 43% of France's annual energy consumption and generates 23% of the country's greenhouse gas emissions. And manufacturers specializing in the production of machines and tools, in particular, start from afar. The first elements of answers provided during the round table pointed to the need to bring the subject to the level of the entire profession, and not only to manufacturers upstream of the value chain.
Take inspiration from foreign countries
After the succession of crises over the past three years (from Covid to soaring energy prices and global warming), all stakeholders agreed on the imperative of reducing energy consumption – and in this case fuel – as well as greenhouse gas emissions. And to do this, they call for
You have 82% left to discover.