For lack of sufficient use, fuel and wood checks are extended by one month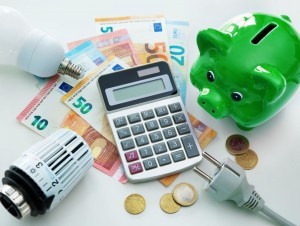 An additional period for lack of a sufficient number of appeals. Fuel and wood vouchers, support devices intended for low-income households heating with these two energies, will be able to be used longer than expected, according to the
AFP
. The Government took this decision because all
"those who were entitled to it were not able to benefit from it"
announced today the Minister of
Energetic transition
Agnes Pannier-Runacher.
Concretely, households heating with fuel oil will be able to request this aid of between 100 and 200 euros until April 30, which represents an additional period of one month for the 1.6 million who are eligible for it. Regarding the wood check, the amount of which varies from 50 to 200 euros depending on income, family composition and type of fuel, the request can be made online until the end of May, i.e. one month of more for the 2.6 million households that can claim it.
Manual request
"Where the energy check is a check that arrives automatically on the basis of the tax declaration for the French, the wood check and the fuel check, you have to apply for it. So I really invite the millions of French people who are concerned to show up"said Agnès Pannier-Runacher at the microphone of South Radio. Indeed, the request for fuel and wood checks must be made on the website www.chequeboisfioul.asp-public.fr.
Questioned by the agency, the Roquelaure hotel was however unable to communicate the exact number of beneficiaries to date. Agnès Pannier-Runacher also warned against cold calling scams: "When you are told that the panel photovoltaic is one euro, or free, or that thermal renovation is free, that does not exist. Today, the State does not approach the French"she added.
Dual purpose
The executive has been questioned several times on its communication concerning aid to households and businesses in the face of the explosion in energy prices, with dedicated envelopes which have sometimes been used less than expected. "These postponements are necessary given the low number of requests registered to date, three-quarters of the beneficiaries having not yet submitted a request (…)"reacted the French Federation of fuels, fuels and heating (FF3C) in a statement.
"In question, the multiplication of checks issued. Number of beneficiaries automatically eligible, without taking any steps, for energy vouchers 'usual' and 'exceptional' (set up in 2022) could thus have thought that the allocation of specific fuel or wood checks was also automatic", detail the professionals. Adding that "moreover, consumers who do not usually receive a 'usual' energy check in relation to their income, immediately consider that this type of aid is not intended for them".
If a single request is admissible in the event of dual use wood-oil, requests are however accepted in the event of dual use with another energy, such as for example a wood stove and electric convectors. "Any request must be accompanied by the user's tax number and a copy of an invoice dated less than 18 months. In the case of a collective building, a certificate from the trustee or rental manager is necessary", further specifies the FF3C. who recalls that "all" companies selling fuels are "outfits" to accept checks.