Heating professionals upwind after the release of a minister on fuel oil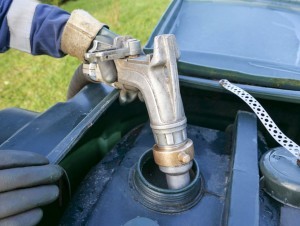 These are words that are hard to get across. guest of France Inter On February 21, Housing Minister Olivier Klein said, between two questions on energy renovation and ECD (Energy performance diagnostic), that the use of domestic oil-fired boilers for heating was "a crime for the planet".
Asked about the budget for the Ma prime rénov' system and the priority to be given to energy renovation actions, the minister returned to the subject of fuel oil. "One of the priorities (…), and it is also essentially, at 80%, one of the first projects, it is the change of the mode of heating – oil and gas boilers. Oil is a priority and we are going to look at how to support it as much as possible, but (…) changing an oil-fired boiler and leaving it in its thermal sieve (…), it is useless (…)"replied Olivier Klein.
If the overwhelming majority of actors agree that we must indeed generalize global renovations, and therefore effective, there remains the question of the human and financial resources and the organization to be put in place. "I'm not saying that we have to do everything at the same time, I'm saying that everyone must be informed, and that's the work we have to do with the renovation guide, with an audit"added the minister. Returning to the particular case of a listener, he added: "In any case, we will not be able to keep oil-fired boilers, it's a crime for the planet".
You have 64% left to discover.