Historically high, construction costs begin to decline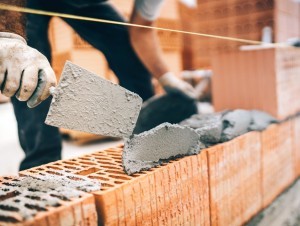 It has been a workhorse of building professionals for many months. Since the onset of the Covid pandemic, the disruption of global supply chains has led to general inflation, which has not spared construction materials and equipment. While costs (energy, transport, etc.) have risen, the outbreak of the war in Ukraine caused energy market prices to soar again, all in an international economic context marked by the specter of recession and rising interest rates.
But after a complicated 2022 financial year, will 2023 mark time? This is what the latest publication of the building and public works indexes from INSEE (National Institute of Statistics and Economic Studies) for December 2022 suggests. These indicators, stopped in September, show a drop in construction costs. For a base of 100 in 2010 and all building trades combined, the index was 127.2 in October 2022 (same as in November) before falling to 126.8 in December.
The finding is the same in public works, where the general index for all works rose from 127.7 in October to 127.3 in November, then to 126.5 in December. Admittedly, the decline is not obvious, but it is real. "The decline in these indices is mainly linked to the decline in raw materials, in particular petroleum and steel products, which is then reflected in the various indices according to their share entering into the composition of the materials"explains Nicolas Studer, head of the producer price indices division at INSEE, to Batiactu.
Energy, steel and wood calmed things down
You have 74% left to discover.