In Hauts-de-France, a regional pact to promote biosourced construction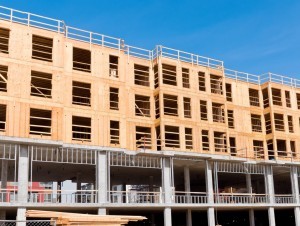 The Wood-Construction Forum, held in Lille from April 12 to 14, was the opportunity for the sector to sign its fourth regional wood-biosourced pact. Two ministers, Olivier Klein, Minister in charge of Housing and Marc Fresneau, Minister of Agriculture, had made the trip for the official signing of this pact signed by 28 project owners, donors, communities or promoters.
. In concrete terms, the principals undertake to develop wood and biosourced solutions on a percentage of their production over a period of five years. It is so
.