"Let's trust the craftsmen", pleads Benoit Bazin (Saint-Gobain)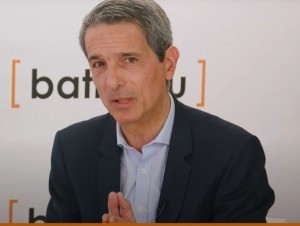 As part of EnerJ-Meeting 2023, the Day ofenergetic efficiency and environmental impact of the building which was held on February 9 in Paris, the drafting of Batiactu received during a Special Edition the general manager of Saint-Gobain, Benoit Bazin.
energy renovation and on the policy of decarbonization of construction products marketed by his group. To counter possible "greenwashing" attacks and demonstrate that a company's production can be compatible with the preservation of the environment, he also detailed his notion of
.