Marseille dreams of a solar canopy for its urban highways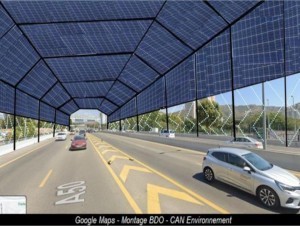 Creating a real solar canopy above the urban highways of Marseille: a utopia? Maybe not. This idea is now supported by elected officials from the City who dream of seeing the 26 km of urban motorways adorned with a roof photovoltaic.
Indeed, Sébastien Barles, deputy in charge of ecological transition in Marseille defends this initiative, which does not date from today. From 2016, the anti-nuisance collective CAN Environnement, with France nature environnement (FNE), presented the first
You have 82% left to discover.