Minister pinpoints support for solar panels made "at the end of the world"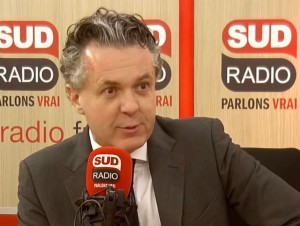 Reindustrialize the country to accelerate decarbonization: this is the philosophy of the
future "green industry" bill
, as recalled by Christophe Béchu, Minister for Ecological Transition and Territorial Cohesion. speaking
this April 4, 2023 on Sud radio
he for example pointed to the character
"hallucinating"
because of
"finance"
manufactured products
"at the end of the world"
citing the panels
photovoltaic
, batteries and semiconductors. The installation of certain solar panels is, as a reminder, supported by the MaPrimeRénov' scheme.
"We Europeans must get out of free trade naivety"
,
"protect our industry"
he said, adding that measures would be proposed to free up land for industry and speed up the completion of environmental surveys.
Green fund: 40% of projects concern energy renovation
The Minister also returned to the publication of the list of the first 150 winners of the green fund, this "a tool available to local authorities to take action in terms of energetic transition". "We received 6,345 grant applications in two months, proof that it works." 40% of the projects submitted concern the renovation of buildings, 28% public lighting, 6% land recycling and 5% the protection of biodiversity. This system has been supplemented to the tune of 2 billion euros for 2023. This budget could be increased if the success were to be confirmed.