Qualibat reports a drop in the number of EGR companies in 2022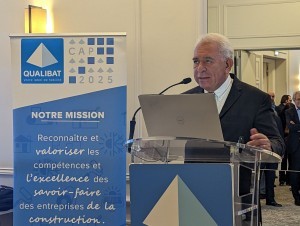 This is an underlying trend that was confirmed in 2022: while the energy renovation market is considered to be the main future outlet for the building sector, the number of qualified companies Recognized as guarantors of the environment (RGE) does not follow. In 2022, the Qualibat organization indeed recorded a slight contraction in the number of companies involved in the process, which fell from 47,558 in 2021 to 45,000. An evolution that the president of Qualibat, thearchitect Gérard Sénior, attributes to the various difficulties with which the sector has been confronted in recent months (tensions on materials and energy, election presidential…). But also at the "complexity of the RGE system" and the constant evolution of aid systems, as he explained during a speech given during a vows ceremony on January 11, 2023.
The low number of qualified RGE would also come from the fact that construction companies currently have well-filled order books.