Sandrine Rousseau defends her bill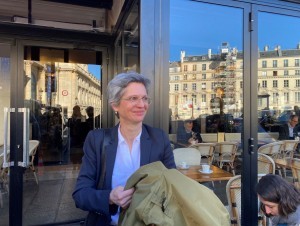 MP Sandrine Rousseau wants to move the lines on the issue of clay swelling shrinkage. The ecologist will defend his bill on April 6, 2023 in the National Assembly aimed at improving compensation for damage caused by shrinkage swelling of clay (RGA) which affects the solidity of houses built on clay soil in the event of drought. "The question is how we can protect citizens from climate change", she assures, during a press briefing on April 4 to which Batiactu was invited.
What does the proposal contain?
The Assembly's Finance Committee adopted the bill on March 29, 2023. If it is passed, it will be up to insurers to prove that a crack is not the result of a shrinkage or swelling of the clays. . Drought episodes will be compared on a yearly scale, with the history of previous years, and no longer month by month. The law will also make it possible to consider
You have 72% left to discover.