several calls for projects launched to support the wood sector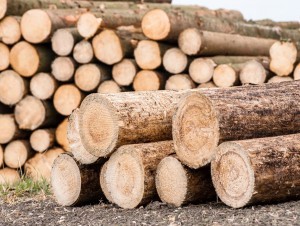 A salvo of devices to support the wood sector. In early February, Ministers Marc Fesneau (Agriculture), Christophe Béchu (Ecological Transition) and Roland Lescure (Industry), as well as the Secretary General for Investment Bruno Bonnell, launched several calls for projects aimed at supporting manufacturers in the upstream and downstream of the sector. It is within the framework of the France 2030 and France Nation Verte plans, supposed to put France on the rails of the energetic transition and adaptation to climate change, that this decision takes place.
Real carbon sinks, forests can indeed play a significant role in achieving carbon neutrality by 2050. But these ecosystems are also on the front line of global warming, which is damaging a certain number of species. Considered as a strategic sector, the forest-wood sector is also at the center of the attention of public authorities for its ability to reconnect with a form of industrial sovereignty.