Technical analysis: Santander, Grifols, Acerinox, ArcelorMittal, Bankinter, Iberdrola, S&P…
Here are the stocks we received the most questions about this morning. Cesar Nuez, technical analyst at Bolsamanía, focuses on Apple, S&P 500, Iberdrola, Santander, Grifols, Acerinox, ArcelorMittal and Bankinter.
Paco G. Hello Don César, can you give me your opinion on the technical aspect of Santander and Grifols? At the moment, I am not positioned in either, but I would like to be when the time is right. THANKS.
Hello Paco. Santander maintains a strong uptrend which has led it to currently trade near the resistance of 3.56 euros, 2022 highs. The bank's year-to-date gains are very strong, close to 25% . The overbought levels are extremely high which, together with the proximity of important resistances, encourages us to be very on the lookout for the beginning of a correction. The first level of support is around 3.10 euros. If I were you, I would wait for a break to take lower risk positions. In the medium term, its technical aspect is very good and everything seems to indicate that we could end up witnessing an extension of gains to the level of 4 euros..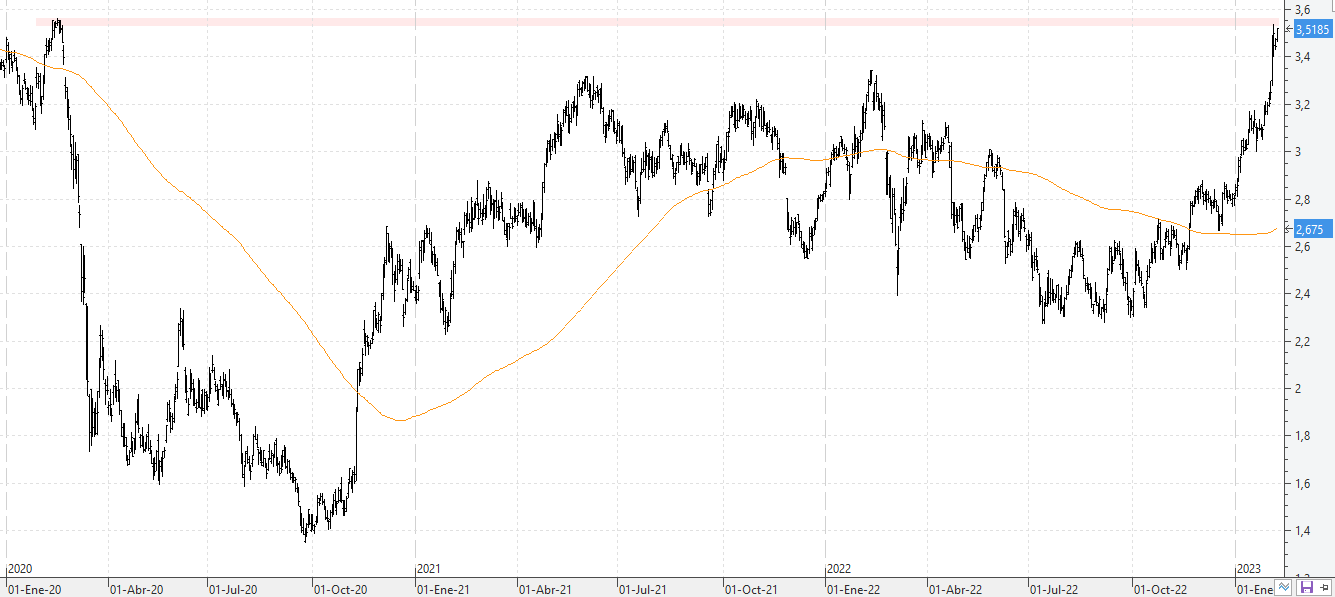 The behavior of Grifols over the past four months has been spectacular. The Ibex company gained more than 70%. That catapulted its stock price above the 200-session average. Once this average has recovered, it is very likely that we will see, at the very least, a consolidation of the levels. We must wait for the appearance of a sign of strength that makes us think about taking a stand. The company could confirm a change in trend but, for that, We should expect a close above 14 euros.. If he manages to overcome these prices, the most normal scenario is that we could see an attack on the level of 16 euros.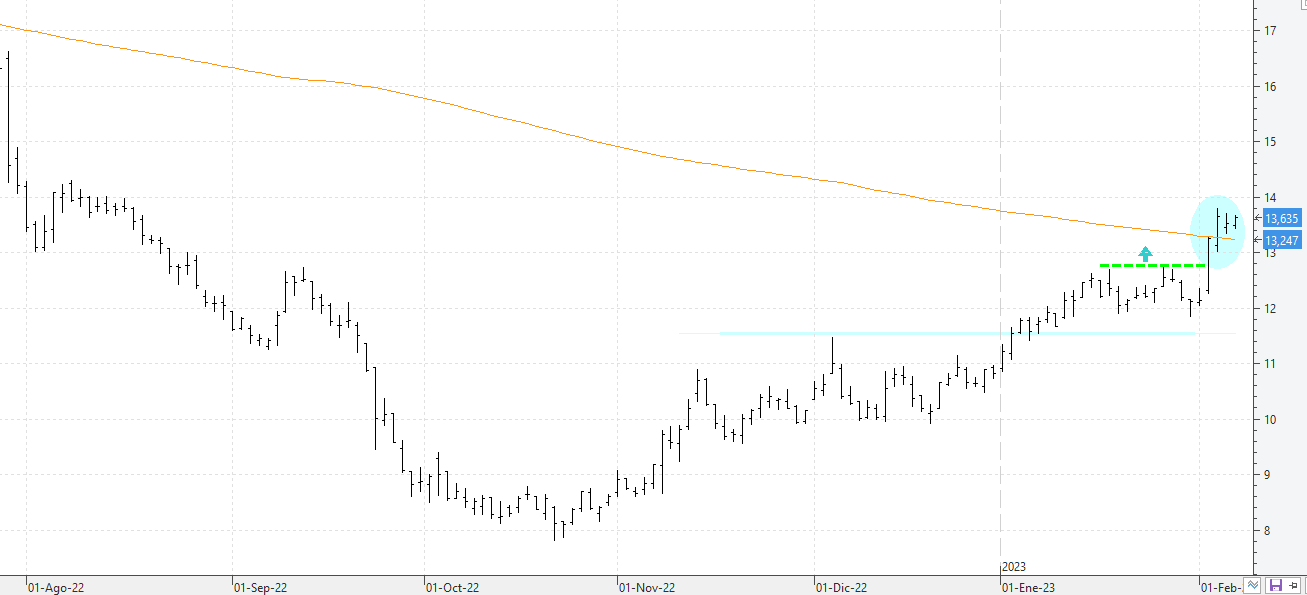 Enrique P. Hello and congratulations for your very useful section. How do you see the technical aspect of Acerinox and ArcelorMittal? Cheers.
Acerinox is a very interesting action for the coming weeks. Ibex could be becoming a return to the level of 9.50 euros.where it is more than likely that we could end up seeing a return to buying. This is a trend continuation pattern. The company has confirmed a change in trend and is expected to continue its ascent towards the EUR 11 level. This is undoubtedly a value to take into account in the coming weeks.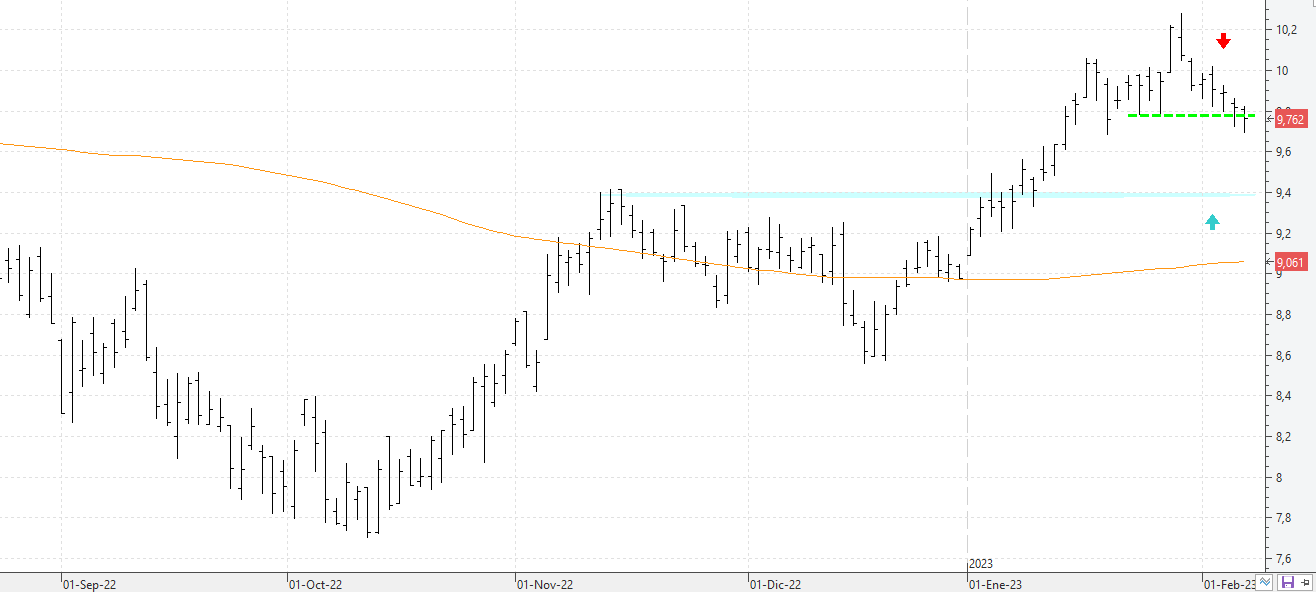 ArcelorMittal offers a technical aspect very similar to that of Acerinox. The loss of Monday's support at 27.61 euros shows the beginning of a correction. It seems very likely that the company is looking for support around 26-26.5 euros. Like Acerinox, it might be fashioned a throw back, so we might expect it at these prices to enter with less risk. The bullish target could be at 31 euros.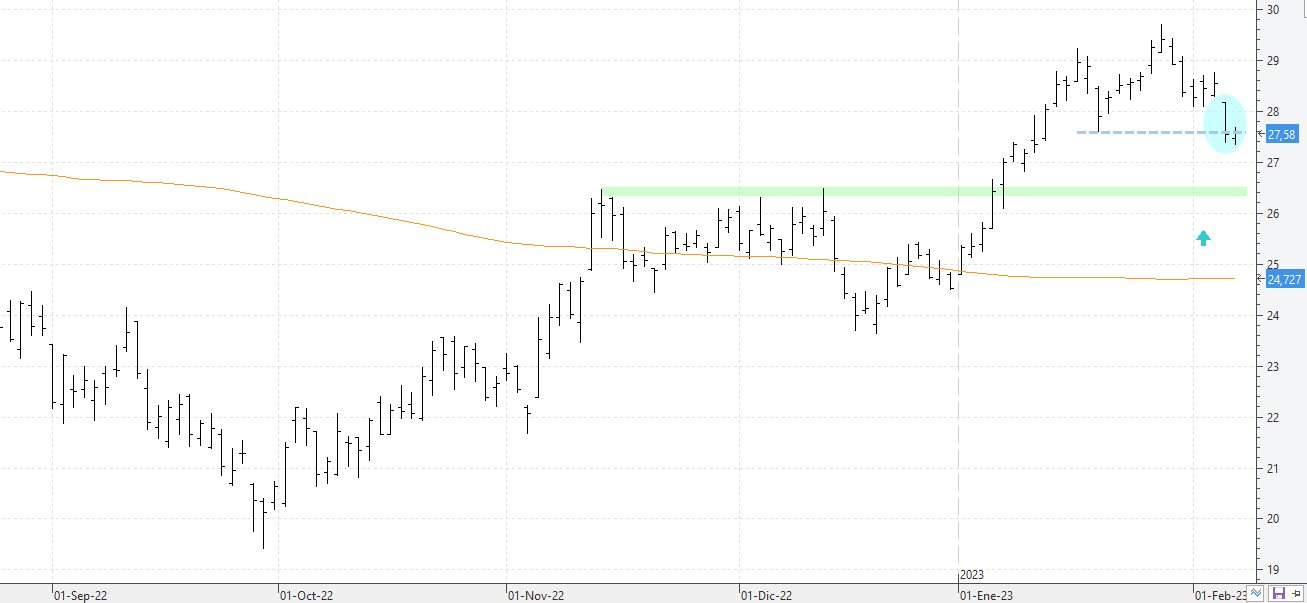 Begoña C. Could you give me your technical opinion on Bankinter and Iberdrola? I would be very grateful.
Hello Begoña, I am also happy to greet you. Bankinter is an action that I really like for the next few weeks. The bank has managed to hold at around 6 euros and it looks like it could continue its ascent. The crossing of the resistance at 6.882 euros would put its price in free ascent, the way being clear for us to end up witnessing an extension of the gains to the level of 7.50 euros.. The first level of support could be at 6,122 euros. We will not see any signs of weakness as long as the price remains above this level.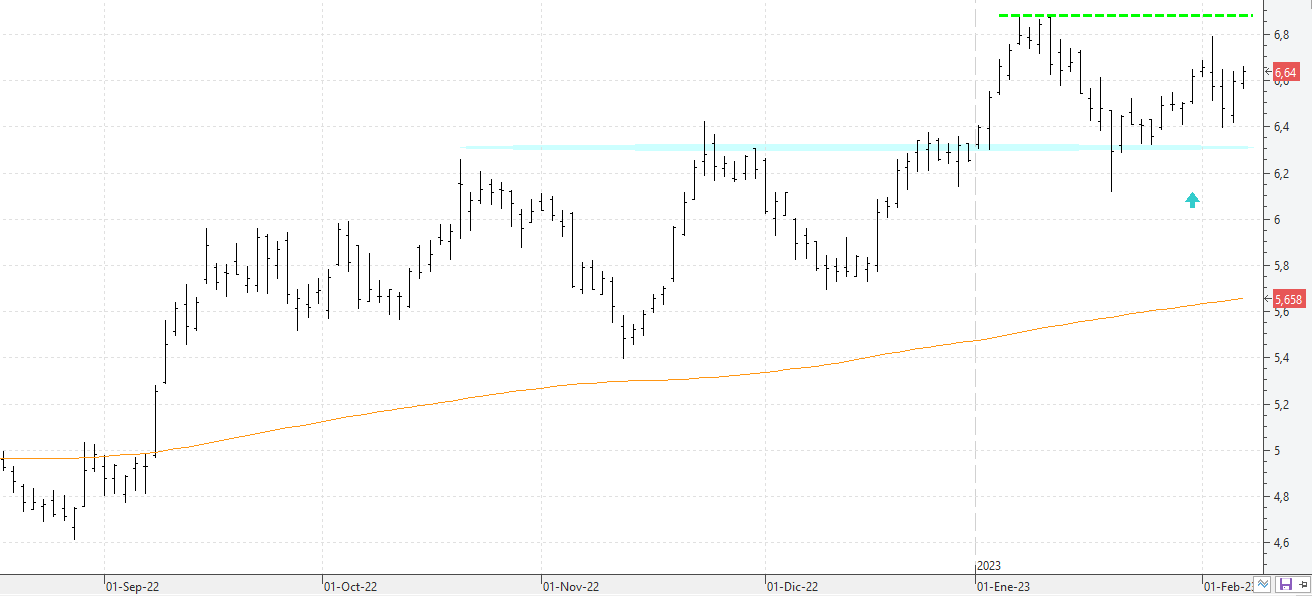 Iberdrola is in a strong sideways trend after a collision with the the key resistance at 11.18 euros. In the medium and long term, its technical aspect is good, even if everything depends on exceeding this price level. If he manages to break through these levels, we would see an attack on the 11.58 euros, all-time highs drawn in early 2021. It is important that he does not lose the 200 session average if he wants to maintain the current bullish bias. .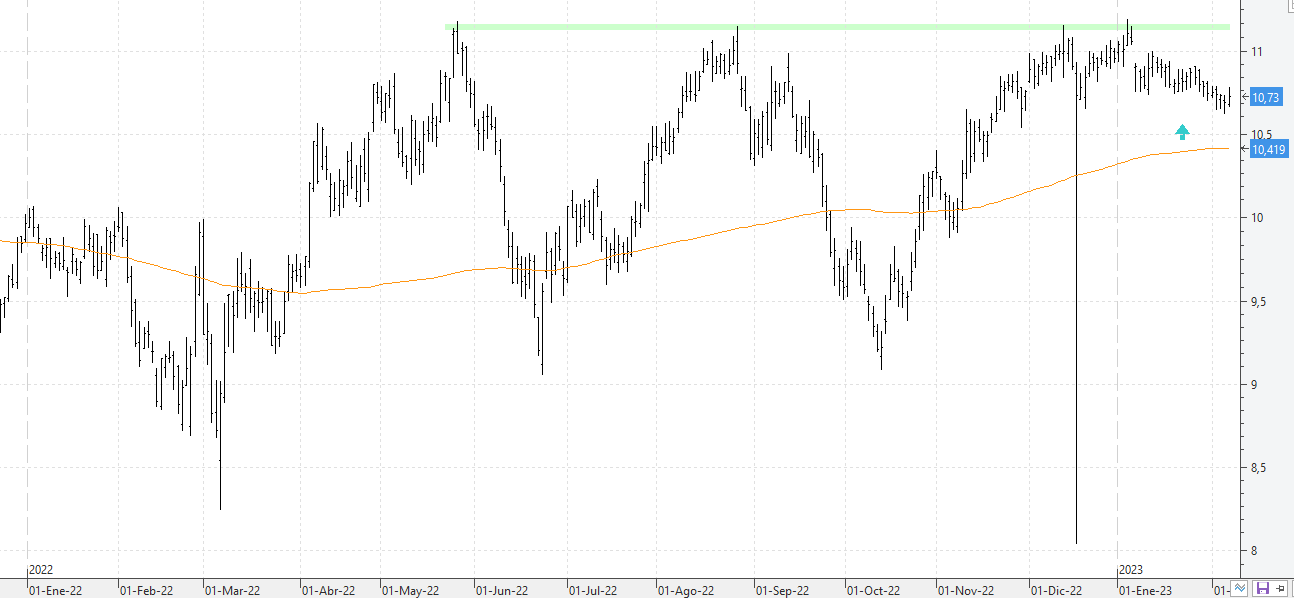 Good morning. I would like to have your opinion on the technical aspect of the S&P 500 and, if possible, also of Apple. Best regards.
The website S&P500 significantly improved his technical aspect as he managed to overcome the key resistance at 4,100 points. A return above the 200-session average is confirmed and all signs point to an immediate attack on key resistance at 4325 points. Its performance at this price level is vital for its medium and long-term development. If it manages to overcome it, a return to the historic highs established at the beginning of 2022 around 4800 points could be envisaged. We won't see any signs of weakness as long as it continues to trade above 4000 points, where the 200 session average is located.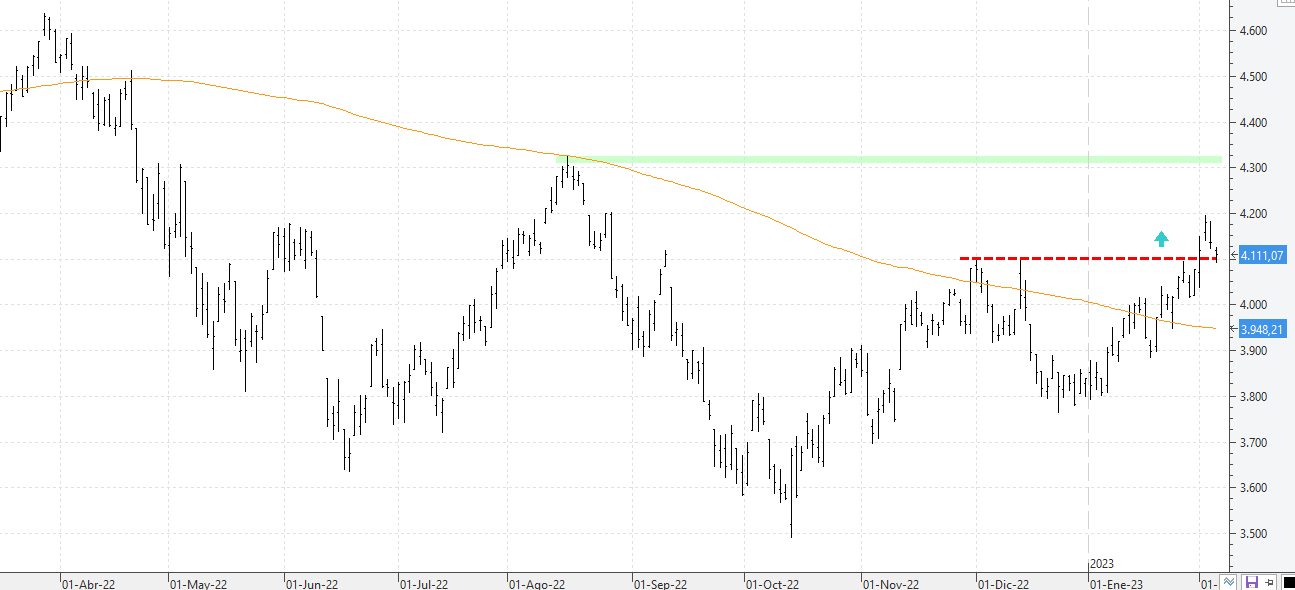 Apple managed to exceed the average of 200 sessions at the end of last week. On Friday we saw him attack resistance at $157.50. Its performance at these prices is very important. If he manages to overcome them, it would confirm a return to the top, which would lead us to reflect on a continuation of the rise towards the level of $176.15, the highs of the summer months.. These prices are very close to the all-time highs of the first sessions of 2022 at $182.94. Below, the first level of support is at $141.32, the bottom of the bullish gap left last Thursday. We don't rule out that it may seek to cover this level and form a reversion to the 200-session average before continuing its main uptrend.
Bolsamania
Note: Investment decisions should be made responsibly and with awareness of the risks involved. Vortex Solutions accepts no responsibility for the content and analysis of this advice. Please note that trading in the stock market involves a high degree of risk and involves constant monitoring of the position.