Ten million additional euros to assess the condition of France's bridges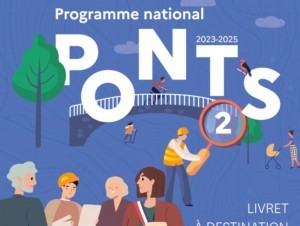 The national bridges program will benefit from an additional budget of 10 million euros. The government announced in a press release to launch the second part of this system aimed at supporting communities in the maintenance of engineering structures. The new funding will make it possible to identify and assess the bridges of 4,000 new municipalities, between 2023 and 2025. Twenty thousand territories have been identified as being eligible for this aid. An e-mail will be sent to them to inform them of the upcoming opening of online applications.
Already nearly 12,000 beneficiary cities
Created in December 2020 and piloted by Cerema, the program is part of the State's recovery plan and follows the information report on the situation of bridges in France, "Bridge safety: avoiding a tragedy", returned in 2019 by the Senate Inquiry Committee. The report was finalized a year after the collapse of the Morandi bridge in Genoa (Italy), which had led to the death of 43 people in 2018. The disaster had prompted the French public authorities to look into the health of the bridges.
It turns out that in France, 35,000 of these buildings are in poor or very poor condition, according to the Senate report. The latter had thus made it possible to warn of the risks linked to a lack of surveillance and maintenance, and had emphasized the lack of knowledge of the bridges of the municipalities and their groups.
The Bridges program therefore aims to provide "a concrete answer"to the risks linked to a lack of surveillance and maintenance of the heritage of the municipalities, "by supporting local authorities in better maintenance of their engineering structures". Nearly 12,000 municipalities have benefited from the first part of the system, and more than 45,000 structures have been identified in two years.