"The current challenge is to make projects acceptable" (N. Gravit, Eiffage Aménagement)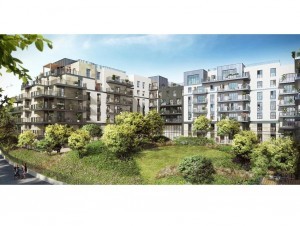 The new housing crisis, to which developers and builders have been warning for several months, affects the majors in the same way as the more modest structures. The managers of Eiffage Immobilier and Eiffage Aménagement recalled this on March 17 during their joint annual update.
Like other developers, Philippe Plaza, who manages Eiffage Immobilier, observes a multifactorial crisis: if the supply crisis had already been established and identified for many months, a demand crisis, driven by the rise rates, and more broadly uncertainties about the economic situation, emerged in the last quarter of 2022.
A withdrawal rate of more than 50%
So much so, explains the managing director, that the withdrawal rate is rising very sharply and exceeds 50%, "which means that customers would like to buy, but they cannot find the financing".
You have 73% left to discover.