the deputies draw their own "Zan law"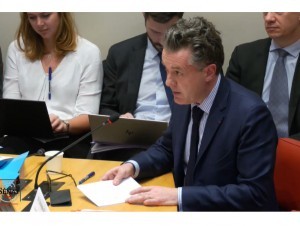 The rapporteurs of the senatorial bill on the improvement of the principle of Zan (Zero net artificialisation) are dissatisfied. They were able to tell Minister Christophe Béchu (Ecological Transition and Territorial Cohesion), heard in a special committee on February 14, as the examination of this cross-partisan bill began.
The reason for their grievance? The filing, the next day, of a bill on the same subjectto the Assembly this time. "What is the point of seeing each other today if tomorrow everything is settled in the National Assembly?"was indignant Jean-Baptiste Blanc, rapporteur of the text. "In December, I announced to you that the relative majority in the National Assembly […] would table a bill in order to specify what its lines were in order, in a way, to be able to start a kind of CMP [commission mixte paritaire] Virtual"retorted the minister.
The bill of the deputies takes up, in fact, the position of the minister, unveiled little by little in recent weeks, from parliamentary hearings in question to the government. And for good reason: it was the majority in the Assembly that tabled it. And if, as he repeated before the senators, "half of the items" of their law does not pose any difficulty, there is no question for the government of allowing certain provisions to pass, in particular the one promising a "right to the hectare" to every municipality in the country.
A "guarantee" for low or very low density municipalities
You have 55% left to discover.