the network of collection points is becoming more precise for inert waste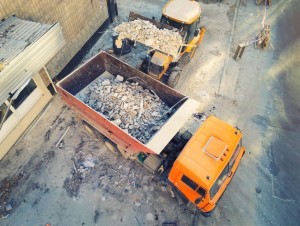 Although the subject is complex and it has been delayed, the construction sector is preparing its weapons for the implementation of the Rep sector, the extended responsibility of the producer of waste from construction products and materials in the building sector (PMCB). It must be said that professionals are expected at the turn: by generating approximately 42 million tonnes of waste each year, they produce as much waste as all households in France.
Within the framework of the law of February 10, 2020 relating to the fight against waste and the circular economy (Agec law), the establishment of a Rep sector was therefore decided in order to collect and process this problematic windfall at the time of the climate emergency. According to figures from the Ministry of Ecological Transition, three-quarters of building waste is said to be inert – around 35 million tonnes -, a small quarter is considered "non-inert hazardous" – around 10 million tonnes – and 2 % are classified as dangerous – theasbestosamong others.
Among the eco-organizations having received approval from the public authorities, Écominéro positions itself in the category of inert waste, in other words construction products and materials made up mainly of minerals by mass but containing neither glass, nor mineral wool, nor plaster. The structure now claims to have gathered
You have 67% left to discover.