THE SALES ARE COMING AT BATIDOC!

From January 11 to 31, it's time to do good business at BATIDOC!
Find our selection of discounted items: plasterboard, panels, doorsets, decking boards, hardware, etc.
You just have to choose!
Attention, quantities are limited, there will not be enough for everyone!
An article interests you ? Don't wait any longer, contact your sales representative or your usual Batidoc agency.
DOORS AND DOOR SETS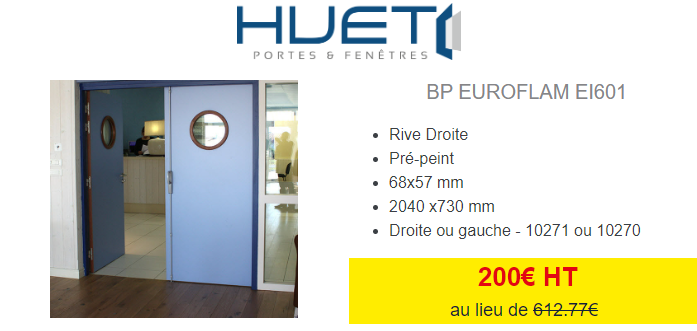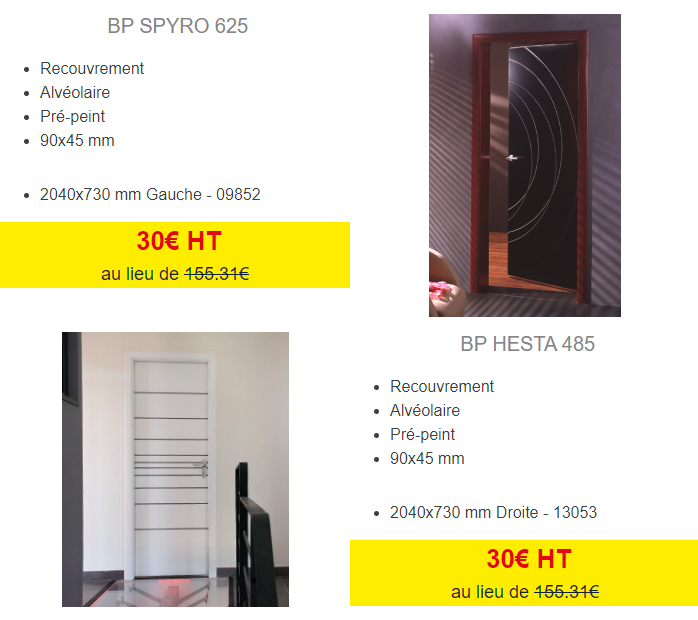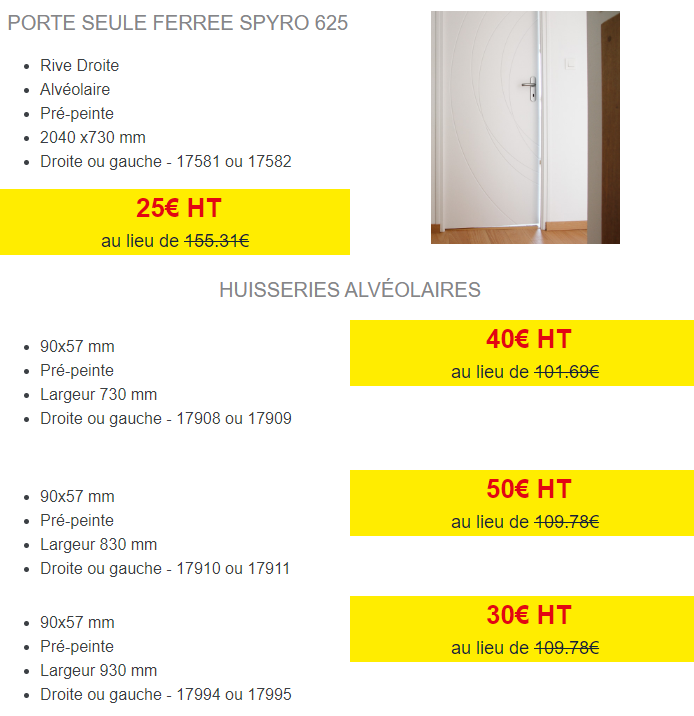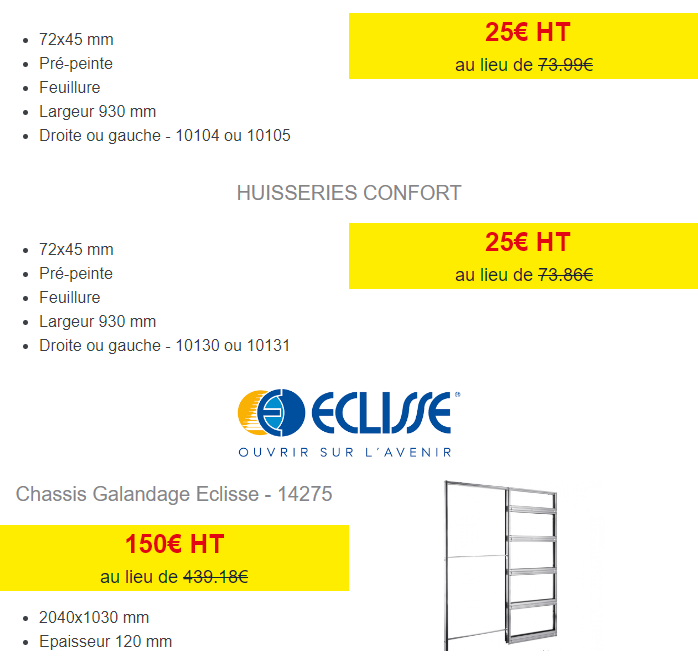 EXTERIOR WOOD FURNISHINGS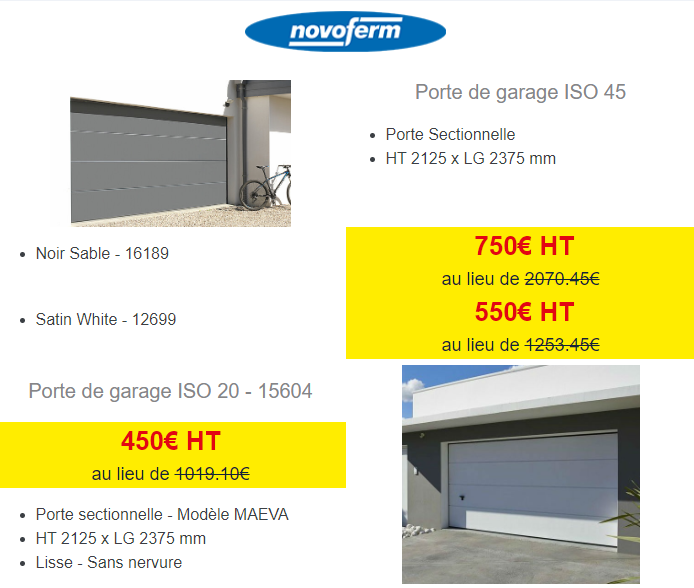 SOILS

PLASTERBOARDS & INSULATION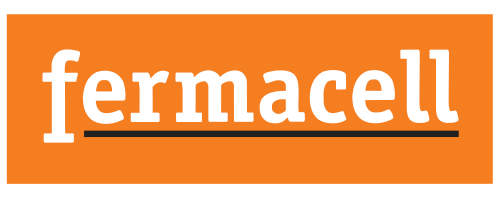 PANELS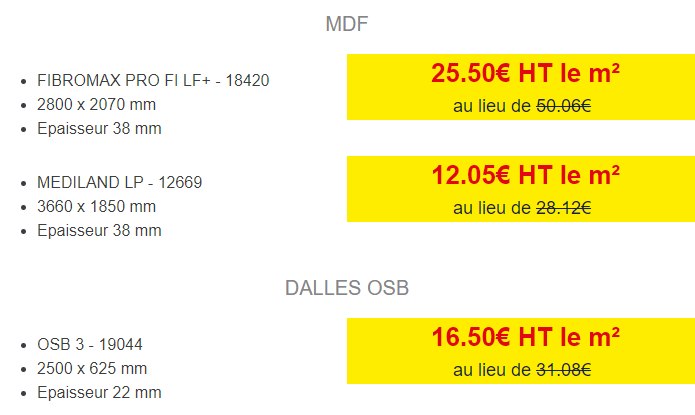 LANDSCAPING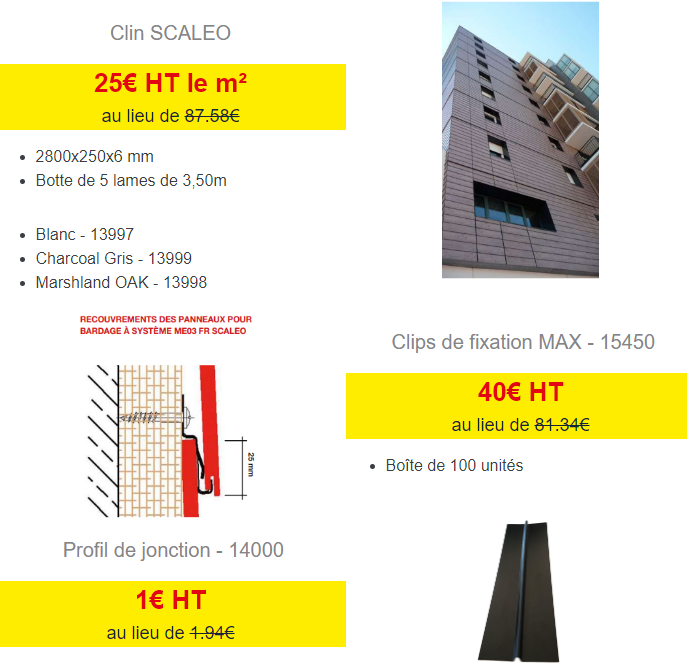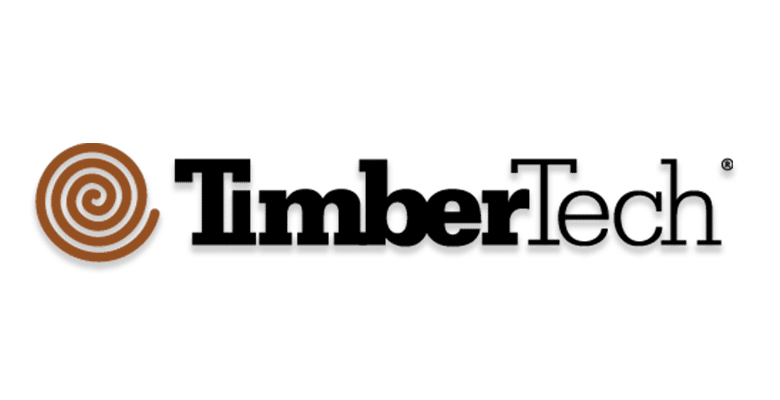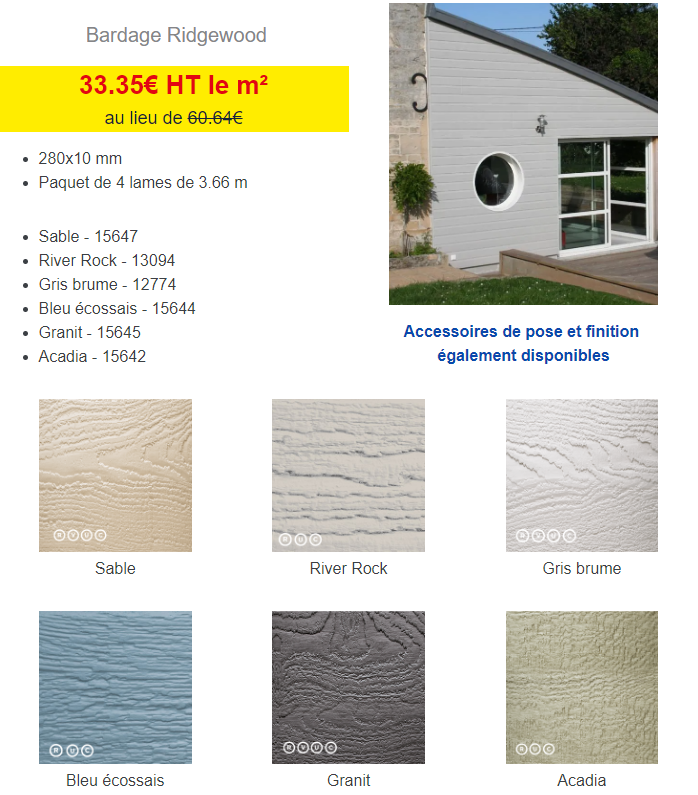 HARDWARE & TOOLS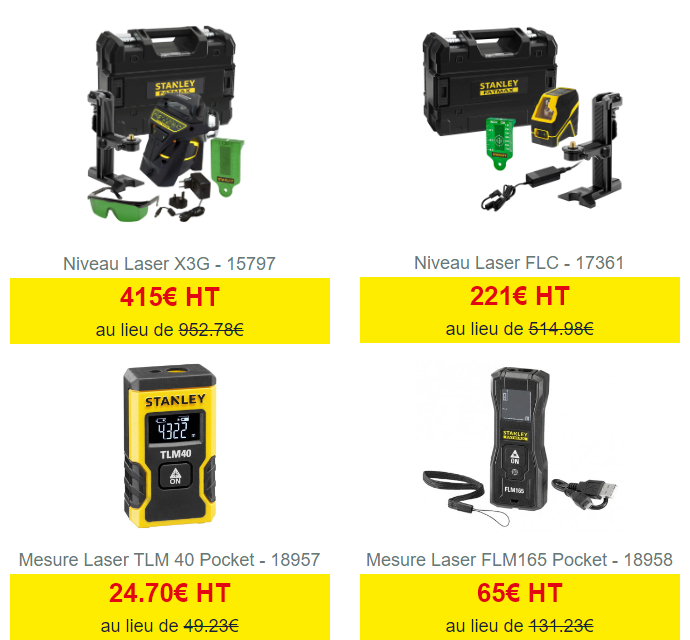 Offer reserved for professionals on account, from 01/11/2023 to 01/31/2023. In the limit of the available stock.
Valid in the BATIDOC Orvault, Vertou and Angers agencies.