The self-employed will be able to benefit from a common tax-Urssaf reception throughout France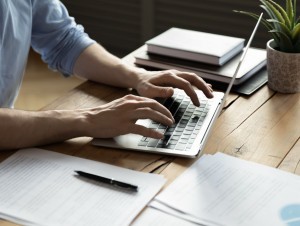 Professionals will now benefit from a pooled welcome from Urssaf and tax authorities. On April 5, the Union for the collection of social security contributions signed a partnership agreement with the General Directorate of Public Finances (DGFIP) aimed at generalizing throughout the territory a common welcome of their respective services to self-employed workers. .
The aim is of course to improve the service provided and to save time for professionals, who should see their tax and social security procedures facilitated thanks to this single point of contact. The system has already existed in certain regions since 2020: "local services" are thus offered to craftsmen and auto-entrepreneurs to help them in their procedures related to social protection, such as social security contributions and benefits. The public authorities now wish to extend them to the whole of France from mid-2023.
Deployment from mid-2023
In practice, "the tax requests of the self-employed will be taken care of by Urssaf in its reception: answers or support for the simplest requests, orientation to tax sites, making appointments by telephone, physical – or if necessary videos – for more complex requests"explains a press release joint to the two organizations.
In order to better coordinate the responses, it is also planned "cross training" with Urssaf and DGFIP managers. For specific cases, such as the self-employed in difficulty, late payments, or even business creation, the teams of the two structures will also offer joint meetings on site, by telephone or by videoconference.