the state increases the pressure in 2023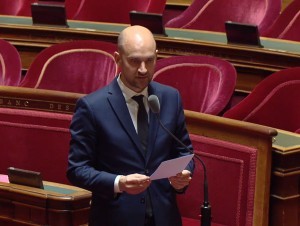 Many efforts have been made to make the devices of MaPrimeRénov', the
EGR
and
energy saving certificates
(EEC)… but
"abuses persist"
. This is the observation made by the senator of the Alpes-Maritimes Dominique Estrosi-Sassone, on January 12, 2023 in public session. The modus operandi of these scams, which target elderly or fragile people in particular, is detailed by the parliamentarian: purchase of customer files from telephone call centres, use of RGE-certified companies which subcontract the work, and use of "post office box" companies that are difficult to identify and punish. The senator relies on figures that seem to be taken from the study carried out by the
desk
Spekty control,
analyzed in Batiactu
which reported high rates of non-compliance on audited worksites funded by EWCs.
1,200 checks planned for 2023
The government responded through its spokesperson for the occasion, Jean-Noël Barrot, Minister Delegate for the Digital Transition and Telecommunications. "The government is particularly attentive to consumer protection", he assured. The DGCCRF, a public competition watchdog, must therefore maintain pressure on players in 2023, with a target of 1,200 checks "reinforced and targeted" to reach. "Criminal proceedings will be carried out when deceptive practices are highlighted", says the Minister. He cited for example the sentencing, at the end of 2022, of a manager to 12 months jail suspended by the court of Strasbourgand a fine of 67,000 euros for material and moral damage and legal costs. "State services have strengthened the exchange of information in the fight against fraud between the DGCCRF, theAnahI'Ademe and the national center of CEE"he added. "Our services also communicate with the organizations that issue qualifications on the elements collected during their inspections. The companies concerned can thus see themselves withdrawing the RGE label more quickly."
As a reminder, in 2021, 678 companies in the energy renovation of housing had been checked by the DGCCRF. This had given rise to 135 warnings, 118 administrative injunctions, 36 administrative reports and 94 criminal reports.