The trading branch adopts a pension plan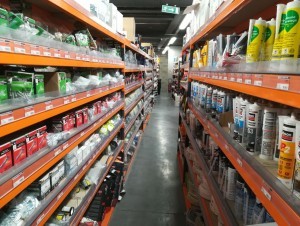 An agreement relating to the implementation of mandatory provident insurance in the building materials and wood trading branch was signed by the Federation of Building Materials Distributors (FDMC) and six trade unions (FNCB-CFDT, FNSCBA- CGT, FG-FO-Construction, CFTC Commerce, CFE-CGC BTP-SICMA and CFE-CGC-FNECS). It allows to define "a base of minimum guarantees for the benefit of all employees in the branch allowing them to access optimized provident cover (incapacity, invalidity and death)"as we learn from a press release.
Thus, from October 1, 2023, and no later than December 31, 2023, each company in the sector must have taken out a collective insurance contract in accordance with the provisions of the collective agreement. "This new tool is at the heart of the prerogatives of the branch, as defined by ordinance. It marks the desire of the FDMC and its partners to pursue quality social dialogue", comments Marie Arnout, president of the professional organization. The branch has chosen to label Prodigéo assurances, a company of the Pro BTP group, which will market this offer to companies throughout the territory thanks to its local network and its agencies.