"We need workers and engineers in our trades", V. Lebon (Etex France)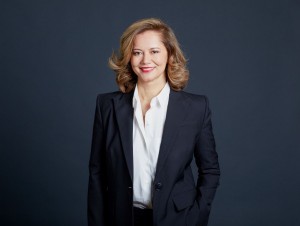 The real awareness of climate change that began in 2022 seems to have also reached the construction industry. Through their CSR (corporate social responsibility) policies, they try to reconcile the growth of their activity with the ecological transition of their production. Among them, the Etex France Building Performance group has made commitments throughout the life cycle of its brand products. Siniat.
Six areas for improvement have thus been established: strengthening the eco-design of production, improving the extraction of natural resources, optimizing manufacturing by focusing on energy sobrietyadapting distribution to strengthen the territorial network, rethinking use for the comfort of individuals and professionals alike, and accelerating recycling.
But beyond the environmental aspect, the challenges are numerous, and sizeable, for an entire sector which must operate without further delay. Employment, training, ecological transition, regulations… General Manager of Etex France Building Performance, Valérie Lebon details at Batiactu the environmental commitments of his group and specifies the role of manufacturers in the development of texts and the labor market.
Batiactu: We talk a lot about CSR in the daily news of companies. How are you positioning yourself to stand out from the competition?
Valerie Lebon: The CSR approach must be supported within the company by all teams and with a common ambition: to get everyone on board. At Etex France, we want to improve the living environments of tomorrow, making them healthier while drastically reducing our impact on the environment. We therefore aim to become a responsible and sustainable "leader" in dry construction with the best customer experience.
The CSR policy must be much broader than the simple aspect of sustainable development, by offering a comprehensive approach as well as an organization that respects the environment and people. I emphasize the human dimension because we really have to put men and women back at the center of our decisions.
Our responsibility also includes an ethical dimension. Due to my status as a female general manager of an industrial company specializing in the building sector, I see that he
You have 72% left to discover.