what will change for the hardship and the contributions of the self-employed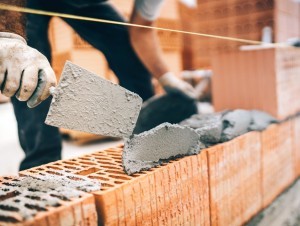 The long-awaited pension reform project has just been presented by the government of Elisabeth Borne at the beginning of January and the union response against this text considered unfair is already beginning to organize itself. While waiting to see the form and extent of the first day of mobilization scheduled for January 19, the construction employers' organizations for their part underline the progress of the text on two specific points: the arduousness and the social security contributions of the self-employed.
"We want to preserve our pay-as-you-go pension system, and it is to preserve it that we must develop it. There is a reality that everyone knows: the number of those who contribute to pensions is decreasing compared to the number of retirees We must look the truth in the face and find solutions to preserve our model of social protection"said Elisabeth Borne during the presentation press conference.
"Each euro contributed will be used to finance our pensions"
Adding that this reform "is no surprise to anyone" insofar as the project "was supported in complete transparency by the President of the Republic during the elections presidential and legislative, and shared with the French". "We are proposing a project which exclusively finances our pensions: each euro contributed will be used to finance our pensions, nothing else. We refuse to increase the cost of labor and taxes because we want to achieve full employment and we are presenting a project which guarantees the balance of our system in 2030"continued the Prime Minister.
You have 76% left to discover.