With the Spirou project, the CSTB is working on the insurance recognition of re-employment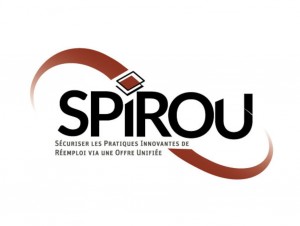 The insurability of products reused in construction is one of the subjects to be addressed in order to enable the deployment of this practice. The Scientific and Technical Building Center (CSTB), aware of this, has just announced the launch of the Spirou project, as "securing innovative reuse practices via a unified offer". "Reuse practices need to be supervised in order to have the processes of requalification and justification of performance recognized" of products, equipment and materials, asks the CSTB in a press release published on April 14, 2023.
Spirou will therefore aim to develop methodological guides for ten product families, so as to participate in the harmonization of operating methods and the securing of practices. With its partners (Qualiconsult, Booster du reuse and Mobius reuse), CSTB has opted for the following types of products and materials: wooden doorsets and wooden fireproof doorsets, ceramic sanitary ware, carpet tiles , industrial wood frames (with trusses), water radiators (cast iron and/or steel), electrical cabinets and modular protections, light fixtures, lime mortar bricks, siding minerals, rigid galvanized ventilation ducts.
Twenty-four months are planned to complete this project, officially launched at the end of 2022 and carried out with the financial support of theAdeme.