"You have to think of the younger generation who needs this infrastructure"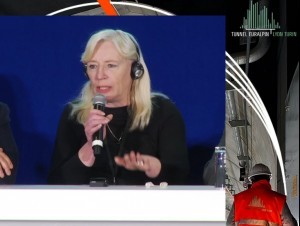 The place was not chosen by chance. To present its last major market, at 3 billion euros, as part of the construction of the cross-border section of the Lyon-Turin railway and its tunnel, Telt, the contracting authority and future operator, organized an event in Brussels on 20 April 2023. The European capital. A way of remembering that the infrastructure is not only part of a Franco-Italian context, but also European.
A point on which the EU coordinator for the Mediterranean corridor, Iveta Radicova, who was invited to conclude the morning presentation, insisted. "My role and my duty is to think about the European corridor as a whole, from one end to the other. In this context, all the connections that make it up are priorities, as is the base tunnel"central node to ensure the connection "southernSpain on the Adriatic coast and also connecting Eastern Europe.
"The tunnel can only work if it has access"
You have 62% left to discover.